Catering Assistant (Grade 2 point 4) & Cleaner (Grade 3 point 6): Closes 18.7.22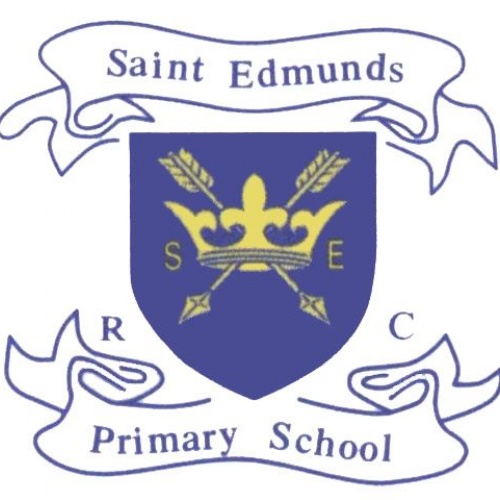 Hours: Catering 27.5 hrs per week 39 weeks per year (9.00am – 2.30pm)
Cleaner 15 hrs per week, 45 weeks per year (3.00pm – 6.00pm)
Salary: Catering £19,264 pro rata (£9.99 per hour)
Cleaning £19,650 pro rata (10.18 per hour)
St Edmund's Catholic Primary School
Catering Assistant (Grade 2 point 4)
and Cleaner (Grade 3 point 6)
Hours: Catering 27.5 hrs per week 39 weeks per year (9.00am – 2.30pm)
Cleaner 15 hrs per week, 45 weeks per year (3.00pm – 6.00pm)
Salary: Catering £19,264 pro rata (£9.99 per hour)
Cleaning £19,650 pro rata (10.18 per hour)
Our friendly, caring and experienced premises staff are looking to recruit a reliable, hard-working and motivated catering assistant/cleaner to join their team based at St Edmund's School. The ideal candidate will cover both roles, however we will accept applications for an individual role. An enthusiasm for supporting children's learning and development is essential.
As catering assistant you will have responsibility for preparing and serving meals and cleaning away after service and an enthusiasm for supporting children by providing a healthy and nutritious lunch is essential. Meals are mainly prepared at our partner school, St Edmund's, but some cooking is required.
In the cleaning role you will have responsibility for general cleaning duties in all areas of the school under the direction of the premises manager and will need to be committed to the highest hygiene standards. You will also be responsible for the security of the building at the end of the day.
The Federation of St Edmund's and St Joseph's provide a supportive working environment and are committed to staff well-being as well as to safeguarding and promoting the welfare of children and young people. We require all staff and volunteers to demonstrate this commitment in every aspect of their work. The successful candidate will need to undertake a DBS check.
Please visit our website (https://www.st-edmunds.suffolk.sch.uk/) to learn more about our schools. Please see the job description, including person specification for further details. We look forward to receiving your application either by email, see address below or by post.
For more information contact the school business manager, Jo Herlihy email schoolbusinessmanager@st-edmunds.suffolk.sch.uk or telephone 01284 755141.
Closing date: 18th July 2022
Interviews: week of 18th July 2022